Chlorine Emergencies: An Overview for First Responders
Online Training
This video was developed to help first responders prepare to act in those critical first 15 minutes – what to do when the call comes in, what to expect on-scene, and where to find the resources needed to contain a release. The video includes information on resources for mobile devices, security & antiterrorism considerations, and an explanation of shelter-in-place, and chlorine release footage.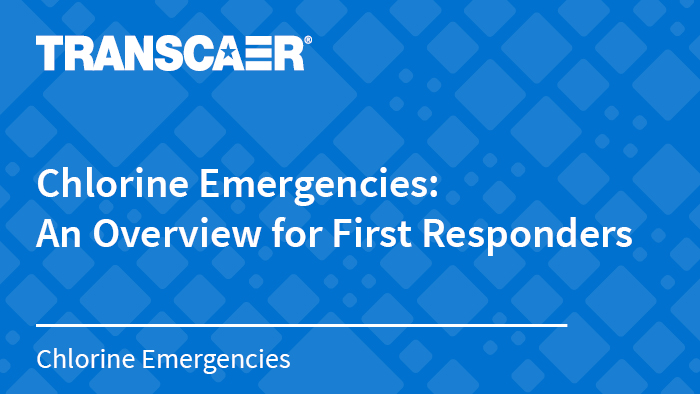 Downloads
More Online Training
Explore other hazmat training topics in the TRANSCAER online video course library.
Earn a certificate for this course
If you'd prefer to earn a certificate of completion for the Chlorine Emergencies course, enroll here.
Enroll in course